Featured Books & Reading Tools

~March~
Elementary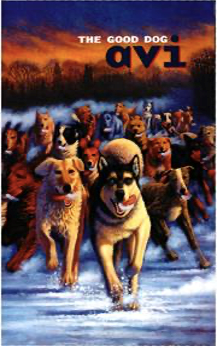 Book: The Good Dog
Author: Avi
Format: PDF: Accessible
Barcode: 50011866
McKinley, a malamute, is a good dog -- he's reliable and trustworthy. Whether it's watching over the other dogs of Steamboat Springs, Colorado, or taking care of his human pup, Jack, McKinley never even thinks of letting anyone down -- until he meets Lupin. Lupin is a she-wolf and she's urging the dogs of Steamboat Springs to leave their domesticated lives and join her wild pack. And though she scares McKinley, he also finds himself drawn to her and the life of freedom that she offers. For the first time, McKinley's loyalties are torn. Should he stay with his humans and continue to lead the dogs of Steamboat Springs? Or should he join the wolf and live freely, like his ancestors did? When the wild calls, what will McKinley's answer be?
(amazon.com)
Additional Resources for The Good Dog
Secondary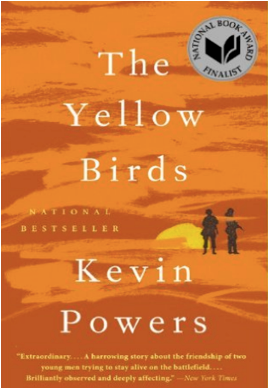 Book: The Yellow Birds
Author: Kevin Powers
Format: PDF: Accessible
Barcode: 50010586
"The war tried to kill us in the spring." So begins this powerful account of friendship and loss. In Al Tafar, Iraq, twenty-one-year-old Private Bartle and eighteen-year-old Private Murphy cling to life as their platoon launches a bloody battle for the city. Bound together since basic training when Bartle makes a promise to bring Murphy safely home, the two have been dropped into a war neither is prepared for. In the endless days that follow, the two young soldiers do everything to protect each other from the forces that press in on every side: the insurgents, physical fatigue, and the mental stress that comes from constant danger. As reality begins to blur into a hazy nightmare, Murphy becomes increasingly unmoored from the world around him and Bartle takes actions he could never have imagined. With profound emotional insight, especially into the effects of a hidden war on mothers and families at home, The Yellow Birds is a groundbreaking novel that is destined to become a classic.
(amazon.com)
Additional Resources for The Yellow Birds
Digital Tool of the Month

Tool: ReadSpeaker
Cost: 60-day Free Trial for teachers
Access: This product is not free. For pricing go to the ReadSpeaker Contact page and click on TTS reading, writing, and studying tool for educational institutions.
ReadSpeaker has natural sounding voices and speaks clearly with correct pronunciation. There are 110+ voices available in 35+ languages. The high-quality voices make this product unique. Text is highlighted as the document is being read and students can follow along. It can be used on all devices including smartphone, tablets, computers, etc. The ability to enlarge text for students with vision impairments is also possible. A Page Mask is provided for students who need less distractions on a page. This is a horizonal bar which moves with the lines being read and shades the rest of the screen. For distraction free reading, students can select Text Mode. This tool supports a diverse population of learners including students with learning or cognitive disabilities who need the text read aloud, students with visual impairments who need the additional support of enlarged text and students who need the ability to have small amounts of text shown at a time.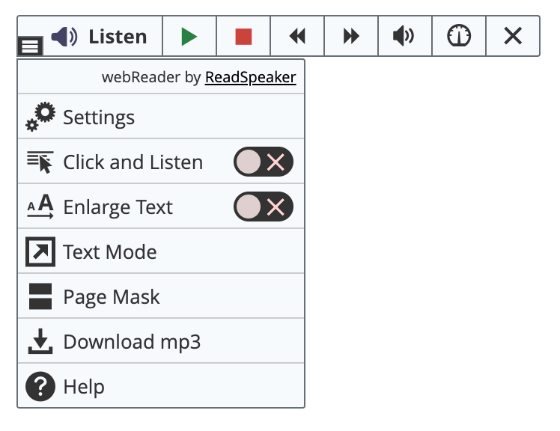 For more information how to use ReadSpeaker in Education:
For demo:
Reading Tools Discussed so far:
September blog – Natural Reader
October blog – Immersive Reader
November blog – Read Aloud
December blog – Kami
January blog – Speechify
February blog – Read & Write
March blog – ReadSpeaker
---
AIM-VA provides educators a way to have books converted to accessible files for students who have an Individualized Education Program (IEP). Search for books through the AIM-VA website. Books not currently found in the AIM-VA library, can be produced if requested by an AIM-VA DRM (Digital Rights Manager) in any Virginia public school division.