Keep Your Students Reading Over Winter Break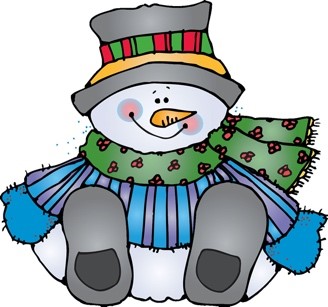 Image credit:
https://www.djinkers.com
Research has found that reading just 20 minutes a day exposes children to millions of words a year. Students have a chance to read for 14 days if they take advantage of every day over winter break. At the end of this article you will find a listing of Holiday/Winter books from AIM-VA to help. Also, here are a few ideas that may encourage your students to continue reading over this winter holiday.
Challenge your students to read at least 20 minutes a day. Make sure you have books that they want to read. You can do this by going to AIM-VA, select Get Started and Search for a Book. Check out the book recommendations by title, author, or keyword.
Create a way for students to keep track of their reading over winter break. Consider making a chart of some type where students can record what they are reading and how long they read each day. They can turn this in after the break for extra credit or some other reward. Here's an example: Reading Chart

| Date | Title of Book | Amount of Time Reading | Parent Initials |
| --- | --- | --- | --- |
| Dec. 21 | | | |
| Dec. 22 | | | |
| Dec. 23 | | | |
| Dec. 24 | | | |
| Dec. 25 | | | |
| Dec. 26 | | | |
| Dec. 27 | | | |
| Dec. 28 | | | |
| Dec. 29 | | | |
| Dec. 30 | | | |
| Dec. 31 | | | |
| Jan. 1 | | | |
| Jan. 2 | | | |
| Jan. 3 | | | |
| TOTAL | | Total # of minutes read | |

Have students share their thoughts on a book as they are reading using Padlet https://padlet.com/, Google Jamboard or any other media that students are familiar with. With Padlet students can create walls, grids, maps, timelines, among other things. For example, this is a timeline of Huckleberry Finn created in Padlet. After winter break, students can turn this in for credit.
Have students create a word cloud with new words they do not know or words that explain the character or story https://www.wordclouds.com/. Here's an example of a word cloud that describes the character of Huckleberry Finn.
Find out if your students are taking a road trip and encourage them to listen to a book in the car. This is a way to help pass the time and a way to meet a reading goal at the same time.
You can continue many of these ideas after winter break and incorporate them into your reading activities throughout the rest of the year.
Other resources for ideas to keep students reading:
7 Tips for Getting Your Kids to Read Over Winter Break
Keeping Elementary Students Reading Over Winter Break
4 Practical Tips to Keep Students Reading Over Winter Break
AIM-VA Holiday/Winter Books
Many books are already available in AIM-VA by searching the website or Ordering Portal. However, many are listed befow for your convenience.
Please note… books not currently found in the AIM-VA library, can be produced if requested by an AIM-VA DRM (Digital Rights Manager) in any Virginia public school division.
Books
Formats
Early Elementary School
The Return of Santa Paws
PDF:Accessible, PDF:Fully Accessible, Word, ePub
A Snowman
PDF:Accessible
A Lucky New Year
PDF:Accessible, Nimas, RTF, HTML, Daisy
How the Grinch Stone Christmas
PDF:Accessible, Audio
Memoirs of an Elf
Audio
Granite
PDF:Accessible
Ned's New Old Sled
Braille
Nancy Drew and the Clue Crew: Ski School Sneak
PDF:Accessible
Late Elementary School
The Return of Santa Paws
PDF:Accessible, PDF:Fully Accessible, Word, ePub
The Lion, The Witch, and the Wardrobe
Large Print, PDF:Accessible, PDF:Fully Accessible, Word, ePub, Audio
A Christmas Carol
Nimas, RTF, HTML, Braille, Audio
Little Women
Large Print, RTF, Daisy, Nimas, Audio
The Best Christmas Pageant Ever
PDF:Accessible, Braille, Audio
Harry Potter and the Sorcerer's Stone
Large Print, PDF:Accessible, Audio
How the Grinch Stone Christmas
PDF:Accessible, Audio
Santa Paws on Christmas Island
Audio
Granite
PDF:Accessible
My Life in Dog Years
PDF:Accessible, Audio
Stone Fox
PDF:Accessible, PDF:Fully Accessible, Word, ePub, Audio
Children's Book of Jewish Holidays
Braille
Middle School
The Lion, The Witch, and the Wardrobe
Large Print, PDF:Accessible, PDF:Fully Accessible, Word, ePub, Audio
A Christmas Carol
Nimas, RTF, HTML, Braille, Audio
Little Women
Large Print, RTF, Daisy, Nimas, Audio
Harry Potter and the Sorcerer's Stone
Large Print, PDF:Accessible, Audio
Woodsong
PDF:Accessible, Audio
High School / Young Adult
A Christmas Carol
Nimas, RTF, HTML, Braille, Audio
Twelfth Night
Large Print, Audio
Harry Potter and the Sorcerer's Stone
Large Print, PDF:Accessible, Audio
If on a Winter's Night a Traveler
PDF:Accesible, Audio