Are Your Worksheets Accessible?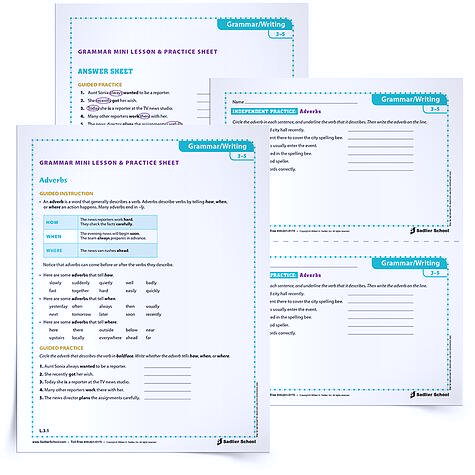 Image credit:
https://www.sadlier.com
As you create or use existing worksheets for your students, you need to think about accessibility. Just because your worksheets are digital it does not mean they are accessible.
What do accessible worksheets look like?
They should allow students to:
Have instructions and questions read aloud
Highlight text to find definitions
Circle text to answer questions
Answer questions using voice only or video
Ask questions using voice only or video
Allow for customization of color, text size, typeface and spacing of text
Allow the teacher to leave voice comments instead of text comments
If needed, worksheets can also be provided in large print
A brief video entitled, Interacting with a Worksheet, will provide you with ways that AIM-VA can help you make your worksheets accessible for students.
How long will it take for AIM-VA to make my worksheets accessible?
Within 2 weeks, AIM-VA can make your worksheets accessible and have them ready for you to download or ready to ship for large print requests.
How can I order accessible worksheets for my students?
Digital Rights Managers (DRMs) can order worksheet(s) two ways.
Use the Request New Curriculum-Based Materials link on the left panel of the AIM-VA Ordering Portal for a specific student.
Have all of your worksheets converted to accessible versions and order for a student as needed using the Ready-To-Go Worksheets icon on the AIM-VA Ordering Portal's HOME page. This is great if you are putting together worksheet packets.
How can I become a DRM?
Any Virginia public school personnel with a school division email address can become a Digital Rights Manager (DRM) and order for students.
What if I need help?
Call the Help Desk (703) 993-5149 or send an email to: AIMVA@gmu.edu