Posted on May 30, 2014 by June Behrmann | Tags: Reading, Summer, Literacy, AIM-Related | Comments (0)
This summer, give literacy new meaning by recommending "the right fit" for children and the books they read by adding thethe lens of accessibility. The term "fit" in llteracy circles generally means finding a book that has an appropriate reading level between "not too easy" and "not too hard." Reading specialists and classroom teachers develop strategies to find a good fit. However, struggling readers need more. They also need a "just right" presentation of the text so that it is accessible and creates opportunities for a student to overcome or to bypass their reading challenges.
There is no one correct digital presentation for text; and in some cases, students require different formatting depending on the reading assignment. AIM-VA and its partners help with providing alternatives when print alone is too restrictive. School districts must first decide on the reading accommodations needed by a child so that the best text fit can be determined.
In order to make educated decisions, school districts nationwide and in the Commonwealth, including Fairfax County (FCPS), turn to Protocol for Accommodations in Reading (PAR). This free tool from AIM-VA partner, Don Johnston, Inc. helps educators identify the needs of readers who struggle with decoding and comprehension. In addition, CAST, a nonprofit organization, offers examples of students who may need enlarged, spoken, highlighted, or re-formatted text. Go to the AIM Explorer at the National Center for Accessible Instructional Materials at CAST. 
Using the "best fit" principles for both reading level and accessibility, there are many ways to make reading fun during the summer. Here are some ideas from AIM-VA partners, Bookshare and Learning Ally, and more book titles by The Horn Book via Reading Rockets as well as the site for adolescent literacy by AdLit.
Bookshare: The Summer of Sleuths Contest is about to begin. It is a summer reading event with prizes. Registered  students search for and uncover answers to clues by reading Bookshare books. AIM-VA-eligible students will need Individual memberships as a requirement to participate. Keep abreast using contest notification email. Visit the contest website for details. 
Learning Ally: Check out "Why Summer Reading Is Important for Students with Reading Differences," by Paul Yellin, MD who directs The Yellin Center for Mind, Brain, and Education. With Beth Guadagni, a learning specialist, they discuss how to achieve literacy maintenance and growth balanced with a good dose of fun. There is also a listing of books correlated with the Common Core for grades K-5. Free Listening Tips and advice on effective use of audiobooks is found in the resources for educators.
Reading Rockets/Horn Book: Reading Rockets a favorite destination on the Internet for helping youngsters learn to read has, in the past, offered summer reading lists. This year, the staff there recommend using the summer suggestions from The Horn Book, the oldest magazine in the United States that reviews children's literature. Here are three iists:
Note that readers will have to check with AIM-VA partners for titles. Also, on May 31, the Boston Globe–Horn Book Awards announces 2014 winners in three categories: Picture Book, Fiction and Poetry, and Nonfiction. Titles must be published in the United States but they may be written or illustrated by citizens of any country. The awards are chosen by an independent panel of three judges who are annually appointed by the editor of the Horn Book.
All About Adolescent Literacy: Adlit, a website about literacy for grades 4-12 offers an annual list of summer reads that is designed to please all tastes. Find movie tie-ins, mystery, suspense, science fiction, historical fiction, romance, and adventure. Go to: Summer Fun and More Summer Fun.
Related Articles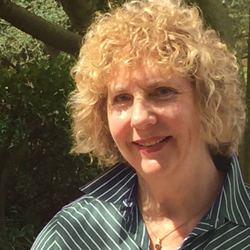 RSS Feed For AIM-VA Blog