Posted on Oct 13, 2014 by June Behrmann | Tags: AIM-Related, Literacy, Resources, Free | Comments (0)
The following resources won't cost teachers a dime. They chosen for their potential to inform instruction. Most consider students variability as learners and their needs for alternatives to print. 
Six Free Stephen King Stories: Presented In Text, Audio, Web Comic & a Graphic Novel Video, from the openculture.com website: For students who require alternatives to print, here is a look in one place for options. Consult AIM-VA for textbooks and trade books that have been converted from print to help them learn. These educational materials are free to eligible students who need alternatives to print in order to access the curriculum. 
The Joy And Power of Reading: A Summary of Research And Expert Opinion

, from the Scholastic website: There is a bit about "Response to Intervention" and insights from Vanderbilt University's Ted 

Hasselbring who says the power of "technology gives us the best chance" to help students who have fallen behind to catch up in reading. He is author of Read 180 software and is working with CAST on Udio, a technology-rich literacy experience for struggling readers.
Adolescent Literacy: Evidence-Based Instructional Strategies - Why, What, and How

, by 

Mary Murray Stowe, M.Ed., (with hyperlinks): a resouce from Virginia Department of Education's TTAC website at the College of William & Mary. This paper, updated last June, links directly to well-researched strategies and resources that are relevant right now. 
Free print-braille early reading book program

from the American Printing House for The Blind (APH): This literacy resource for young children who are blind or visually impaired and/or for parents who are blind or visually impaired requires registration found on the "Paths to LIteracy" website in order to get the free download, or see the flier: 

 

DPIL Flier for Parents (1).pdf
"Books Build Connections Toolkit," from the American Academy of Pediatrics: This "toolkit" culled information and offers tips for pediatric professionals and families that encourage parents to talk, read, and sing with their children. Readers have choices to print, download, or share the resource via social media. 

Common Sense Media Guide for Special Needs: 

Apps chosen here by experts and practitioners are arranged by challenge area and difficulty level. An overview spells out some expected learner challenges. FInd advice about choosing apps for particular needs. The "Power Tips" suggest learning activities that help to build skills. 

Essay on The Future of the Book, from "The Economist" website:

From Papyrus to Pictures: The Transformation Has Only Just Begun

 is a worthwhile read that demonstrates how publishers can provide instant choices in formats—by audio, in a book format or, as a scrolling document. "Share" and "comment" Icons are immediately available. Here is proof that the variability of learners can be addressed today and that preferences for learning need not be put "on hold."
Related Articles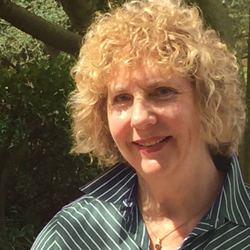 RSS Feed For AIM-VA Blog