Posted on Oct 08, 2014 by June Behrmann | Tags: Dyslexia, Role model | Comments (0)
He is known as a great paleontologist, researcher, innovator, and as the "Dinosaur Hunter" who consulted with Steven Spielberg on Jurassic Park.
His story, beginning in Kindergarten going forward needs sharing. People touched by dyslexia say that role models like Jack Horner are increasingly important. His life as a student with dyslexia reveals an optimism and resilience that outweighed the most severe academic struggles. He tells his story with humor and he soon will do so in Virginia.
Not About Instruction  He doesn't talk about strategies, explicit instruction, accessible materials, or learning devices. He does foster hope for professional success and a positive self-esteem even if someone struggles in school. 
He knows school failures well—at age five, eight, at every grade after that, and in college many times. His father was pessimistic about Horner's future; but Horner had different view of his life. He found a dinosaur bone at age 8 and went on to find many more. Without being able to read, he matched and labeled bones from pictures in the library. A science fair project on paleontology helped him win an invitation to college.
For three years he was a technician at Princeton University. He learned only then that he was dyslexic. There were more dinosaur-related discoveries and his first publication in a scientific journal. After that, he negotiated a job as the curator of paleontology at the Montana State University where he had flunked out multiple times.
Tools For Success  His passion for science and the hammer he used to investigate and crack open dinosaur eggs—something others dared not do—turns out to be an important part of his story. Once he uncovered the first dinosaur embryo, more good fortune followed.
His university gave him honorary doctorate on his 40th birthday. A McArthur Genius fellowship came next, and he became a full-fledged professor. Jack Horner now leads the largest dinosaur research program in the world. You can hear him speak at Virginia Commonwealth University October 13 as the keynote speaker for the Ruth Harris Lecture in Dyslexia Studies. Learn about his current work in paleontology, biology, and engineering. Contact Jessa Nelson at soe50@vcu.edu or (804) 828-3382 to attend.  
AIM-VA: When they experience difficulties in reading, students with dyslexia and other print disabilities can receive educational supports that Horner did not have. Accessible instructional materials (AIM) are available at no cost for learners who are found eligible for services. Find out more from AIM-VA or its counterpart in other states. 
Related Articles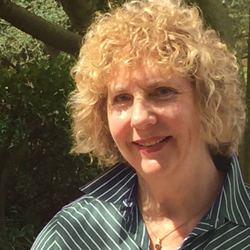 RSS Feed For AIM-VA Blog