Posted on Aug 18, 2014 by June Behrmann | Tags: Dyslexia, AIM-Related, Assistive technology | Comments (0)
VIew this "Join My Club" video to open a window on the life and times of innovator Matthew Strawbridge, a teenager from New Zealand with dyslexia. This 15-year old carves out time to help others who struggle with reading and writing by producing an array of resources.
In 2012, he started the Dyslexia Potential website for all to learn about the strategies he uses at school to successfully cope with the challenges and demands he faces. Overcoming obstacles helps him feel strong and wise as seen in a growing number of videos that he films and posts on YouTube. Find tutorials, stories to boost self-esteem, and his favorite learning strategies. Experts might not agree with all of them, but they work for him.
He has a few thousand kids and parents in his club who check on his advice and guidance, according to a local news story. They aim to discover how Matthew turns "thinking differently" into strengths at school and in the community. He finds that celebrities with dyslexia serve as great role models for students who confess at his workshops that schooling is a frustrating mix of learning and social experiences.
View Matthew and his brother as they discuss the value of an e-reader, one of his preferred learning strategies.
Thanks to NYC Dyslexia Research for bringing this story to my attention.
Related Articles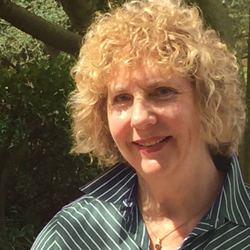 RSS Feed For AIM-VA Blog