Posted on Feb 05, 2015 by June Behrmann | Tags: AIM-Related, Science | Comments (0)
Three newly announced digital learning opportunities build know-how in the sciences thanks to the non-profit Concord Consortium.
This educational research and development organization based in Concord, Massachusetts creates exciting interactive materials and offers them to educators at no cost. From game-like software (genetics) to graphing literacy aids that work across the curriculum, these free resources help educators deliver sound science content. The products address the variability of learners and may hold special value for students who struggle to read traditional print.
Gaming as part of the science curricula may increase students' engagement, their motivation to learn, and science aspirations, says the consortium website.
Dragons for Everyone  The study of genetics uses a game format to immerse students in experiments and the practices of scientists. The mission: learn to give dragons their wings. Choose from three software programs at either the middle school or high school level. The developers believe that this program can "facilitate authentic scientific argumentation." Apply here.
Free Graph Literacy iPad App  Students who have "graph literacy" can work with a wide variety of graphs and show understanding. The consortium's new "Graph Literacy app," is free. It is designed for middle school students to investigate equivalent graphs, learn to interpolate values, discover the difference between dependent and independent variables, and more. Learn more » 
The High-Adventure Science website includes modules and stand-alone digital experiences that explore Earth systems models on air quality, hydraulic fracturing, climate change, and more. Thanks to a partnership, two of these online curriculum lessons now reside on the National Geographic Education website. Lessons include interactive systems models and real-world data. Check them out.
AIM-VA  Students who struggle to read print need alternatives in order to access the curriculum and produce content knowledge. The timely provision of accessible educational materials is necessary, the U.S. Department of Education and Office for Civil Rights recently told schools. Under federal special education and copyright laws, students with print disabilities can have accessible educational materials at no cost when they are found eligible. Needed learning materials include those that are "born" accessible or are converted to digital formats, large print, or braille. Find more information on the AIM-VA homepage. In other states, ask a special education teacher or school administrator about eligibility for accessible educational materials under the Individuals with Disabilities Education Act. 

Related Articles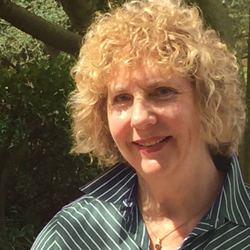 RSS Feed For AIM-VA Blog