Posted on Dec 04, 2014 by June Behrmann | Tags: Accessibility, AIM-Related | Comments (0)
Interactive training is set for four locations around the Commonwealth to help educators and others customize Apple devices in order to help students with special needs engage meaningfully with their grade-level content. 
Training Events  "Reach All Learners" events are scheduled in December in four locations so participants can explore built-in accessibility features in Apple products that benefit students with special needs. See ways that iPad, iPod touch, and Mac can be customized to help diverse learners succeed.
Who should attend? The interactive trainings are targeted to school administrators, special needs personnel, technology directors and IDEA coordinators.
Discover the accessibility features included on every Mac and how they support a wide range of sensory and learning disabilities.

Experience the accessibility features of iPad, and see how these tools can break down barriers to learning.

Explore apps that can help students overcome individual learning hurdles.

Get examples of how other institutions are successfully using Apple technology with special needs students.
The Details  Here are dates, times, and locations: 
December 10, 2014

9:00 a.m.-12:00 p.m.

Apple Inc.
11921 Freedom Dr. - Suite 600 Reston, VA 20190
Register: edseminars.apple.com/event/ wEiZL-i2JtB
December 11, 2014

1:00 p.m.-4:00 p.m.

Westwood Club
6200 W Club Lane
Richmond, VA 23226
Register: edseminars.apple.com/event/ GsCxE-61aCJ
December 15, 2014

9:00 a.m.-12:00 p.m.

WHRO Norfolk
5200 Hampton Blvd
Norfolk, VA 23508
Register: edseminars.apple.com/event/ W3e88-5wQ29
December 16, 2014

9:00 a.m.-12:00 p.m.

The Hotel Roanoke & Conference Center Buck Mountain Room
110 Shenandoah Avenue
Roanoke, VA 24016
Register: edseminars.apple.com/event/ 1uK9L-crJSm 
Curious about Apple resources for education? Check out these links by Apple to promote sales: 
Related Articles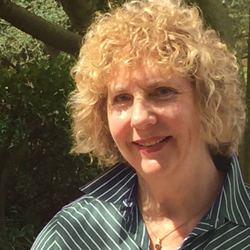 RSS Feed For AIM-VA Blog