Posted on Jul 27, 2016 by June Behrmann | Tags: AIM-Related, STEM, Science | Comments (0)
Here are collected resources for all students with a focus on visual strategies, digital learning, and accessible curriculum content that can support students who struggle with traditional materials in print. 
Free resources from NASA can help to engage students in science, technology, engineering, math (STEM) or (STEAM) with the addition of the arts. Images, like the one above, are sure to enliven maker spaces. 
The NASA Posters  Full-size posters—6 in total—comprised an exhibit at the Kennedy Space Center Visitor's Complex in 2009. They show a Journey to Mars and hopes by space teams about finding life there. Posters are free online to download, but printing requires large-format printer. The files are 30 x 48 inches at full scale and are restricted to non-commercial use. See the NASA Reproduction Guidelines for details. Got makers? There is a formal opportunity for online sharing via social media. Post a photo on Facebook or Twitter using the hashtag #MarsPosters.
Digital Learning  Check out other NASA downloads:
Apps, ebooks (some with format choices i.e. for Kindle readers: MOBI [27 MB], other ebook readers: EPUB [35 MB] and Fixed layout: PDF [14 MB]; Also explore audio learning via Third Rock Radio, NASA's sounds and ringtones, and podcasts.
Here Comes The Sun  Check out SOHO, the Solar & Heliospheric Observatory, a project of international collaboration between ESA and NASA. Here scientists study the Sun from its deep core to the outer corona and the solar wind. There are videos, multimedia materials and ideas for instruction in the Classroom.
Astronomy Images  Starry Night Education, a science simulation software and curriculum company, offers free images to download and use for educational purposes. There are 24 in all from moon phases and orbits to "handy" measuring. Log on to the free image bank. 
Alien Gaming  "Alien Rescue" is an online problem-based 3D immersive learning environment for sixth grade science and developed by the University of Texas at Austin. The game combines best practices from educational research with 3D technologies. The intention? Make space science, astronomy and the ways of scientists fun. Learn more or sign up. 
Accessible Books  Audiobooks and braille-ready files help students with disabilities keep up with the curriculum content when they have a disability related to reading books or other learning materials in traditional print. Books in alternative formats are free for eligible students. See the information at the end of this article. There are plenty of accessible books about space either on hand within each state; or two other companies provide accessible books as part of the accessible educational materials program. Learning Ally offers human-narrated books, some with highlights synced to the narrator's voice. Another provider, Bookshare, offers books recorded with synthetic speech. 
Other Disability And STEM Resources 
We Are AIM-VA  Accessible educational materials (AEM) help to create access to the curriculum for students with dyslexia, learning disabilities, vision or physical challenges, and others. A federally funded AEM program in every state assures that books in alternative formats are provided free of charge to eligible students with disabilities whose education teams take action. The AEM program operates under a legal exception to federal copyright law. Check out the AIM-VA home page to learn more about eligibility in Virginia. In other states, contact a special education teacher, a school administrator or download a list of AEM state contacts.

.
Follow AIM-VA on Facebook 

, Pinterest 

, and Twitter at @AIMVirginia.

 and/or follow me @aimnoncat.

. Subscribe to AIM-VA's new monthly newsletter. Sign up here.
Related Articles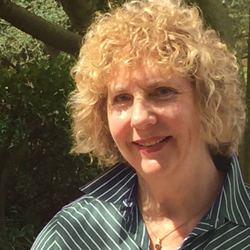 RSS Feed For AIM-VA Blog