Posted on May 04, 2016 by June Behrmann | Tags: AIM-Related, Literacy, Loading... | Comments (0)
Ronnie Nelson Sidney not only "survived" special education class and a 1.8 GPA in high school where he struggled with learning and attention problems. This tall African American multi-faceted professional social workers and app developer attended and succeeded in community college and university and graduate school. He credits his parents and a special education teacher for his academic and creative successes. 
Thank A Teacher  She is Ruth E Tobey, currently an instructional coach in the Essex County (Va.) Public Schools, that Sidney attended. His tribute to her in his graphic novel Nelson Beats The Odds, on his website and on video is heartwarming during Teacher Appreciation Week and any day of the year.
Theirs is a story that can inspire others to set and reach high goals. This book has special value if adults want youngsters to see people like themselves—of color or with disabilities— to tell personal stories of perseverance and resilience. Traci Van Wagoner beautifully illustrates Nelson's semi-autobiographical tale. This graphic novel adds themes about diversity, disabilities, friendship, and social emotional development to personal or library book collections.
Learning, Attention  "I graduated with my Master of Social Work degree from Virginia Commonwealth University in August of 2014. I was proud of myself because I earned a 3.5 GPA in one of the top ranked social work programs in the country. I was on top of the world! While I was celebrating I thought about the times when I felt like I was at the bottom of the world. I was a struggling learner K-12, spending seven years in special education and remediation. I was diagnosed with ADHD and a Learning Disability which only made me feel stigmatized and resentful. After reflecting on those painful experiences I thought it was important for me to share them in my book," he writes.
Ways To Engage  Sidney created many ways to engage with his book character named Nelson. Log on to find out more. In addition to books in print, find:
We Are AIM-VA  Accessible educational materials (AEM) help to create access to the curriculum for students with dyslexia, learning disabilities, vision or physical challenges, and others. A federally funded AEM program in every state assures that books in alternative formats are provided free of charge to eligible students with disabilities whose education teams take action. The AEM program operates under a legal exception to federal copyright law. Check out the AIM-VA home page to learn more about eligibility in Virginia. In other states, contact a special education teacher or school administrator for guidelines, or download the list of AEM state contacts.

Follow AIM-VA on Facebook 

, Pinterest 

, and Twitter at @AIMVirginia.

 and/or follow me @aimnoncat.

. Subscribe to AIM-VA's new monthly newsletter. Sign up here.
Related Articles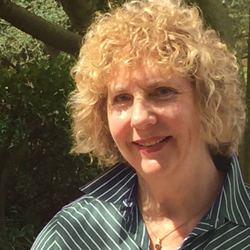 RSS Feed For AIM-VA Blog