Posted on Mar 04, 2016 by June Behrmann | Tags: AIM-Related, Assistive technology | Comments (1)
Tech talk was exciting this week when it turned to accessible reading materials and the U.S. Department of Education's new Open e-Book app. That release was a good thing for creating free access to books for student populations in need. But are those books accessible or accessible enough for readers who struggle? Not all digital text is accessible. 
Some text is fixed and inflexible because it was designed without learning supports that are essential for many types of readers, including students with print disabilities and delayed or reluctant readers. 
Big Buzz  So AIM-VA raised the question here (AIM-VA, Feb. 26 "So How Accessible Is the Text?") when First Lady Michele Obama made the announcement. The app is part of the Obama administration's #GoOpen initiative that hopes to make Open Educational Resources (OER) widely available. The app is free to special education and Title I teachers and others.
Meanwhile, in another conversation, Marvin Williams  of California and Mike Marotta from New Jersey never met, but these AT specialists communicate via Twitter — using both the "tweet" and the "send a message" features. Mike reached out when he encountered "glitches" with the app's speech and highlighting features when he tried out the app.
Marvin and an AT specialist in Virginia, Chris Bugaj, stepped in to help.
Go The Mile   "What followed was an on line conversation that spanned several hours where Marvin and I worked to trouble shoot the problem," Mike writes on his blog. "20 Direct messages later -  we had tried several ideas."  
Read the article, "This Is Why Twitter Is Great" on Feb. 27 on Mike's blog with possible solutions and the lengths they went to to get up and running. And, there's more. 
#ATChat  Then, serious talk continued on Wednesday night at 8 p.m. EST when AT enthusiasts regularly chat on Twitter. I wasn't there but got a sense in the March 2 Storify summary. The topic was "Open Education Resources (OER) and #GoOpen" with moderators: Karen Janowski and Mike Marotta with special guest moderator Marvin Williams! One of the attendees was Andrew P. Marcinek.
He is Open Education Advisor at the U.S. Ed Department's Office of Educational Technology. 
Favorite Quotes  The conversation was rich. My favorite quotes follow (actually, they all are excellent), with a link to the full conversation for readers who care about increasing accessible educational materials (AEM) as options for all students. Share your favorite Open Ed resources once this story is posted later this afternoon on AIM-VA's Facebook Page.
Andy Marcinek: "With traditional textbooks, accessibility features are limited and it creates more work for educators and students."
Rebecca Topp: "I agree with this. I need to modify things but when they are pdf and locked doesn't help."
Amy Mason: "I get frustrated when I see a "online textbook" that has no access features #atchat ...is it rocket science?"
Karen Janowski: "We need to make sure the digitial resources aren't locked PDFs."
Emily Graniero: "font/font size must be adjustable. Dictionary integration, text leveling."
Cheryl Farley: "OCT/TTS, images available with captions read aloud so students can experience the entire book."
Luis Perez: "images need to have descriptions, videos w/ captions, attention to color contrast" and "we need an easy to use tool for audio description. Like there are for captioning" and "much better to start with a good source document, rather than scan and OCR which is a retrofit."
Gallistone: "I spend far too much time re-writing texts b/c no-one levels low enough"
Maureen Tumenas: "Right, but I honestly have more to do than scan/OCR books for Ss"
Sharon Plante: "Key to create independent learners who know how to use #Edtech to access any materials or to self-advocate for accessible material" and "We need to empower the learner with the tools to make text accessible today where's in old days where Edu had to do it"
Mike Marotta: "This is the real issue - reminding people that digital doesn't automatically make it accessible," and "closed captioned and auto-described."
Marvin Williams: "Plus it has to be true digital text, not an image of text. PicturePDF's are often less valuable than printed text, IMO," and "Can't forget the growing use of video in AEM, " and "Again, digital <> always accessible."
♥ Donna Waldman: "I am in VA we are luck to have AIMVA which has access to NIMAS, Bookstore, Learning Ally - Walmart of Accessible text." Note that similar services at no cost are available to eligible students with disabilities in every state. information follows at the end. 
Mary Keeney: "I can tell you in AZ we do not have nearly the number of students using NIMAS sourced as we SHOULD" and ♥ "Link? Would love a peek to AIMVA"
Jerry Blumengarten: "My Go Paperless page http://www.cybraryman.com/paperless.html" [How many digital resources here are accessibile or accessible enough?]
Resource  See Storyify: ATChat March 2, 2016 where specific tools that aid accessibility are listed.
We Are AIM-VA  Accessible educational materials (AEM) help to create access to the curriculum for students with dyslexia, learning disabilities, vision or physical challenges, and others. A federally funded program in every state assures that books in alternative formats are provided free of charge to eligible students with disabilities whose education teams take action. The AEM program operates under a legal exception to federal copyright law. Check out the AIM-VA home page to learn more about eligibility in Virginia. In other states, contact a special education teacher or school administrator for guidelines, or download the list of AEM state contacts.

Follow AIM-VA on 
Facebook 

, 
Pinterest 

, and Twitter at 
@AIMVirginia.

 and/or follow me 
@aimnoncat.

. Subscribe to AIM-VA's new monthly newsletter. 
Sign up here
.
Related Articles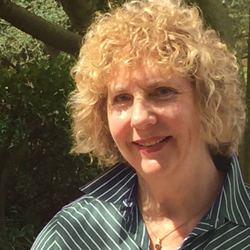 RSS Feed For AIM-VA Blog