Posted on Feb 09, 2016 by June Behrmann | Tags: AIM-Related, Apps | Comments (0)
Karen Janowski, Brian Wojcik, Mike Marotta, and Kirke Behnke act on the principle that sharing is everything—especially where apps for mobile devices are concerned. 
Packed House  They all have professional roles in assitive technology and as a team reserved a huge conference room, set a show and tell format, and delivered another successful "App Smackdown" at ATIA 2016 that did not disappoint a packed house. 
Favorites Participants shared proven favorites for learners with and/or by individuals with disabilities. The hour flew by. The list that follows were shared live by contributors who hooked up their app choices on a big screen. Praise to all the organizers and thumbs up to Brian, my hero, for including the links.
Showcase 2016  ATIA is the largest international annual conference showcasing excellence in assistive technology.  A diverse audience gathers to learn about advances in assistive techology (AT), keep up on best practices and trends, and network with others in the AT industry. The list that follows are this year's best bets. Thanks to the App Smackdown Team for permission to post: 
We Are AIM-VA  Accessible educational materials (AEM) help to create access to the curriculum for students with dyslexia, learning disabilities, vision or physical challenges, and others. A federally funded program in every state assures that books in alternative formats are provided free of charge to eligible students with disabilities whose education teams take action. The AEM program operates under a legal exception to federal copyright law. Check out the AIM-VA home page to learn more about eligibility in Virginia. In other states, contact a special education teacher or school administrator for guidelines, or download the list of AEM state contacts.

Follow AIM-VA on 
Facebook 

, 
Pinterest 

, and Twitter at 
@AIMVirginia.

 and/or follow me 
@aimnoncat.

. Subscribe to AIM-VA's new monthly newsletter. 
Sign up here
.
Related Articles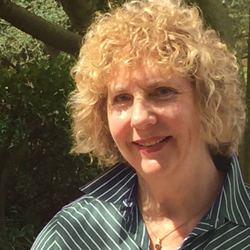 RSS Feed For AIM-VA Blog