Posted on Jan 21, 2016 by June Behrmann | Tags: AIM-Related, Dyslexia | Comments (0)
Video: 7 Inevitable Dyslexic Moments (2.51) min., Aug. 15, 2015 by BuzzFeedYellow on YouTube 
Teachers, parents, and students should be seeing subtle and obvious changes in how dyslexia is identified and how educational services are delivered in schools. 
Digital Choices  One simple measure to enact positive change is for educators and parents to act jointly during an Individualized Education Program meeting to bring accessible educational materials (AEM) at no cost to an eligible student. This student does not thrive using traditional learning materials in print. AEM is not a solution to the larger problems of identifying dyslexia earlier and intervening broadly with appropriate instruction. The AEM program brings a federally funded and free support to eligible students when print is a barrier to learning. AEM is a continuum. The state AEM program, such as AIM-VA, should be considered when the digital choices by schools and the resources at the public library provide less accessibility than a student needs. 
The AIM-VA blog offers information that supports students with a range of disabilities who are struggling to read and learn. The selected resources that follow are new and nearly new. 
New In 2016
 "2015—A Banner Year for Dyslexia," by co-directors, Bennett Shaywitz, MD and Sally Shaywitz, MD in January on the dyslexia.yale.edu website
Coming in 2016: Two books from Maryanne Wolf, of the Tufts University Center for Reading and Language Research: 
What It Means to be Literate: A Literacy Agenda for the 21st Century (Oxford University Press) and
Letters to the Good Reader: The Contemplative Dimension in the Future Reading Brain (Harper-Collins).
"Microsoft's Learning Tools beta for OneNote hopes to help students with dyslexia," on Jan. 19 by Dieter Bohn on the verge.com website and "Top Dyslexia Apps 2016 – Microsoft One Note with Learning Tools," by Fernette Eide on Jan. 19 on the Dyslexic Advantage website
"5 Good Math Apps for Dyslexic Kids," on Jan. 20 on the dyslexiahelp.umich.edu website
Good Reads in 2015
"Dyslexia: Myths and Facts : Avoid common misperceptions and learn how to help your students thrive," by Kim Greene on the Scholastic website
"Dyslexia and The Great Technology Divide between College and K-12," by Dr. Chester Goad on Dec. 15, 2015 on the Learning Ally website
"Why Recognizing Dyslexia In Children At School Can Be Difficult," by Holly Korbey on Oct. 9, 2015 on the KQED.org/Mindshift website
"5 Things Not to Say to Your Child About Dyslexia," by Peg Rosen on the understood.org website
"New accessibility supports in Chrome OS include Screen Reader & Dwell Click," on Dec. 15 on the Bridges Ontario website, a resource for keeping up with "Assistive Technology, Eye Gaze Technology, Ed Tech, Literacy and Curriculum"
We Are AIM-VA  Accessible educational materials (AEM) help to create access to the curriculum for students with dyslexia, learning disabilities, vision or physical challenges, and others so that they succeed in school. A federally funded program in every state assures that textbooks and trade books that a school owns are provided in alternative formats and free of charge to eligible students with disabilities whose education teams take action. The AEM program operates under a legal exception to federal copyright law. Check out the AIM-VA home page to learn more about eligibility in Virginia. In other states, contact a special education teacher or school administrator for guidelines, or download the list of AEM state contacts.

Follow AIM-VA on 
Facebook 

, 
Pinterest 

, and Twitter at 
@AIMVirginia.

 and/or follow me 
@aimnoncat.

. Subscribe to AIM-VA's new monthly newsletter. 
Sign up here
.
Related Articles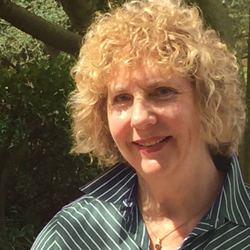 RSS Feed For AIM-VA Blog