Posted on Jan 09, 2016 by June Behrmann | Tags: AIM-Related, Literacy, Resources | Comments (0)
The festivities are underway at the American Library Association's Midwinter Meeting. Several representatives from the Disability in Kidlit group are there absorbing information and resources at panel presentations, author signings, giveaways and more.
In a guide to the meeting, members have identified book titles featuring disabled characters that are for sale in the exhibit hall and those up for awards. These include "#ownvoices" titles by members of their organization.
Happenings  Check out "#alamw16," a social media hashtag to watch, especially during the annual announcement about the ALA Youth Media Awards next week. "On Monday morning, we'll find out who won this year! We're happy to see there are several titles featuring disabled characters nominated, and several others are buzzed about as likely recipients," the attendees reported. Books to watch:
Other Awards Worth Watching
The nominees for the William C. Morris Debut Award, previously announced in nov. 2015 included five nominated titles, of which three feature disabled protagonists: Anne-Marie McLemore's The Weight of Feathers, Stephanie Oakes's The Sacred Lies of Minnow Bly, and Leah Thomas's Because You'll Never Meet Me (see a review)
Finally, all are awaiting the annual winner of the Schneider Family Book Award. This honor goes to an author or illustrator for a book that embodies an artistic expression of the disability experience for child and adolescent audiences. 
Books On Hand  The guide also lists titles featuring disabled characters by publishers and some of the authors will be at booths to sign books. Note that members have not yet read most of these titles, thus "these are not recommendations or even suggestions, as we can't vouch for the quality of the book or portrayal of disability. We're listing this purely to provide information," say guide authors. More books are sure to be uncovered at the meeting, they add. If readers" know of a title with a disabled protagonist not listed that will be present at the show, let us know via Twitter. . . We would love to fill out the list!"
We Are AIM-VA  Accessible educational materials (AEM) help to create access to the curriculum for students with dyslexia, learning disabilities, vision or physical challenges, and others. A federally funded program in every state assures that books in alternative formats are provided free of charge to eligible students with disabilities whose education teams take action. The AEM program operates under a legal exception to federal copyright law. Check out the AIM-VA home page to learn more about eligibility in Virginia. In other states, contact a special education teacher or school administrator for guidelines, or download the list of AEM state contacts.

Follow AIM-VA on 
Facebook 

, 
Pinterest 

, and Twitter at 
@AIMVirginia.

 and/or follow me 
@aimnoncat.

. Subscribe to AIM-VA's new monthly newsletter. 
Sign up here
.
Related Articles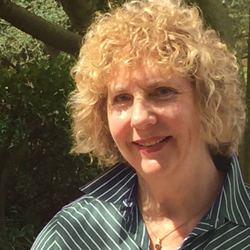 RSS Feed For AIM-VA Blog