Posted on Dec 17, 2015 by June Behrmann | Tags: AIM-Related, Apps | Comments (0)
The website by and for teachers, Common Sense Graphite, has a two-week campaign underway and teachers who share a favorite app on a social media site could win a $50 Amazon gift card, says Rebecca Randall, vice president of education. The popular edtech website conducts reviews and shares findings in efforts to identify "the best" educational technology resources and practices.
Give Back  To participate during this season for "reflection, giving thanks, and giving back," educators are asked to share via Twitter. Choices are limited to a digital tool housed in the robust Graphite review list. Educators are asked to share the one that he or she is most thankful to have in the classroom and "tweet" it to followers using a pop-up form. Participants then are eligible for one of 25 Amazon gift cards ($50).  
Get On Board  Here are directions for participating:

Search for your favorite edtech tool on Graphite by the product name, or, search the curated lists of Top Picks, or check what is trending on the What's New in Math, ELA, or Science pages.
Go to the Graphite review of the tool you're thankful for.
Click on the Twitter icon in the upper right-hand corner of the review and a pre-populated tweet will appear.
Log into your Twitter account and hit submit. If you don't have a Twitter account there is a sign up option.
The contest ends Dec. 21, at 11:59 p.m. PST. Winners will be announced on Dec. 23. Click here for the official rules for this contest.
We Are AIM-VA 
Accessible educational materials (AEM) like many products reviewed on
Common Sense Graphite
help create access to the curriculum and aid the meaningful inclusion of students with dyslexia, learning disabilities, vision and physical challenges, and others. A federally funded program in every state assures that books in alternative formats are provided free of charge to eligible special education students whose education teams take action. The AEM program operates under a legal exception to federal copyright law. Check out the 
AIM-VA home page
 to learn more about eligibility in Virginia. In other states, contact a special education teacher or school administrator for guidelines, or 
download the list of AEM state contacts

.

Follow AIM-VA on Facebook

, Pinterest,

 and Twitter at @AIMVirginia.

 and/or follow me @aimnoncat.

. Subscribe to AIM-VA's new monthly newsletter. Sign up here.
Related Articles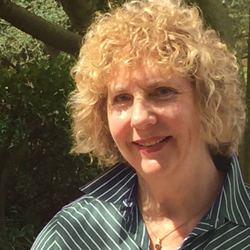 RSS Feed For AIM-VA Blog