Posted on Nov 12, 2015 by June Behrmann | Tags: AIM-Related, Literacy | Comments (0)
A new report from the U.S. Department of Education's Institute of Education Sciences describes an update for the LIndamood Bell approach to reading instruction (LiPS®). Findings show some potentially positive effects and some mixed effects.  
Can Be Important  The update from the What Works Clearinghouse can be important because parents of students who struggle to read, including learners with learning disabilities and dyslexia, ask for multi-sensory structured reading and language programs including this one. These are often programs based on the Orton-Gillingham reading method. Schools officials are more likely to consider programs that have independent evaluations showing proven effectiveness. However, training teachers in these methods and limiting instruction to specific programs can stand in the way of schools purchasing decisions because there are no universally effective reading programs.
Now, Lindamood Bell can add this U.S. DOE research finding to testimonials like the one from a parent embedded above (4:41 min.). In it, one mother describes her difficult journey as a severely dyslexic reader. She was misdiagnosed as having an intellectual disability at first, but later had a successful reading intervention with the Lindamood Bell system. She became a college graduate with a thriving graphic design career. Her journey from poor reader to an able one helps her advocate for one of her sons who has this inherited reading difficulty. 
Here is the education department update: 
What Works  The What Works Clearinghouse (WWC) updated an intervention report for the Lindamood Phonemic Sequencing® program to include the most recently available research. The WWC conducts updates to existing intervention reports for programs that are currently in use and continue to be evaluated. These updated reports provide the public with current, comprehensive reviews of the available evidence for a given program.
16 Studies The WWC updated its 2008 review of Lindamood Phonemic Sequencing®, which is designed to improve reading and spelling skills by teaching students the skills needed to decode and encode words and to identify individual sounds and blends in words. Since the last WWC report there have been 16 new studies, two of which meet WWC group design standards without reservations. Based on the evidence now available, Lindamood Phonemic Sequencing® shows potentially positive effects on reading comprehension and mixed effects on alphabetics for beginning readers. Read the full report.
Resources  
The What Works Clearinghouse works to provide educators with information that help them make evidence-based decisions through:
Also check out:
US DOE's literacy topic area that includes reviews on programs and methods that aim to improve literacy.
Lindamood Bell website where you can find success stories on the site's blog: 
Reading programs that were created specifically for dyslexics based on the Orton-Gillingham approach, including Lindamood Bell, on the DyslexiaHelp website at the University of Michigan. Also find a table summarizing some of the programs and their features.
We Are AIM-VA  Accessible educational materials (AEM) combined with proven systematic reading instruction create access to the curriculum for students with dyslexia, learning disabilities, and students with vision and physical challenge. A federally funded program in every state assures that books in alternative formats are provided free of charge to eligible special education students whose education teams take action. AIM-VA and its counterparts in all states comprise a national AEM program that operates under a legal exception to federal copyright law. Log on to the AIM-VA home page to learn more about eligibility in Virginia. In other states, contact a special education teacher or school administrator for guidelines, or download the list of AEM state contacts.

Follow AIM-VA on Facebook 

, Pinterest 

, and Twitter at @AIMVirginia.

 and/or follow me @aimnoncat.

. Subscribe to AIM-VA's new monthly newsletter. Sign up here.
Related Articles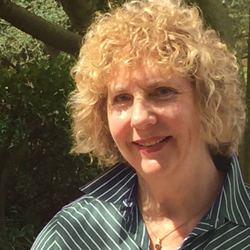 RSS Feed For AIM-VA Blog