Posted on Oct 09, 2015 by June Behrmann | Tags: AIM-Related, Literacy | Comments (0)
The lineup of authors at the Virginia Children's Book Festival Oct 16-17 in Farmville will surely excite readers of all ages. Jacqueline Woodson, Kwame Alexander, Todd Parr, Cece Bell, Sophie Blackall, and many more will be on hand. AIM-VA will have a presence there this year. 
The AIM-VA trainers were booked, but  awareness information about accessible educational materials (AEM), including book conversions by festival and other Kidlit/YA authors, will be available to all who attend. The festival events are free. 
Passion  Juanita Giles, who created the festival out of a passion for literacy among rural populations, was immediately interested in partnering with AIM-VA. She illustrates how book festival and library directors can be more inclusive, raise awareness, and get involved to support the needs of readers who struggle to read print. Book festivals and libraries can be sources to spread the word under the Individuals with Disabilities Education Act (IDEA) and an exception to federal copyright law that textbooks and trade books that a school owns can be converted to formats that best help eligible children learn. The Library of Congress and AIM shared this message at the National Book Festival in Sept (AIM-VA, Sept. 4).
Accessible Editions  Many authors appear at book festivals without being aware that some of their works already are converted to accessible digital text. This happened under a nationwide AEM program that responds to a teacher's request for individual students. They are found eligible by their special education teams. The program applies to students with learning disabilities, including dyslexia, and others with vision and physical disabilities. The alternatives to print include audiobooks with learning supports, accessible PDFs, braille, large print or other conversions. 
Poor, Rural Focus Giles had invitations to move the festival from Longwood University to other sites in the Commonwealth. In an article on Oct. 6, the Washington Post by Book World Editor writes a poignant report on the origins of the VIrginia Children's Book Festival and its continuing focus on the literacy of poor and rural children. Be sure to read "Virginia Children's Book Festival gears up for second year," by Ron Charles! Once a teacher of American literature and critical theory in the Midwest, he "switched to journalism when he realized that if he graded one more paper, he'd go crazy."
We Are AIM-VA  AEM comes at no cost to schools and families. Log onto the AIM-VA home page for learners in Virginia. In other states, contact a special education teacher or school administrator for eligibility guidelines. Mention IDEA or download the list of AEM state contacts.

Follow AIM-VA on Facebook 

, Pinterest 

, and Twitter at @AIMVirginia and/or follow me @aimnoncat. Subscribe to AIM-VA's new monthly newsletter. Sign up here.
Related Articles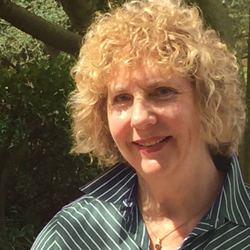 RSS Feed For AIM-VA Blog