Posted on Oct 02, 2015 by June Behrmann | Tags: AIM-Related, Dyslexia | Comments (0)
---
---
Very Official  Virginia Governor Terry McAuliffe officially recognized October 2015 as "Dyslexia Awareness Month" in a certificate of recognition that is depicted above. McAuliffe was elected as 2015-2016 Vice Chair of the National Governor's Association last July. How far up the ranks does "saying" dyslexia run in your state?
In a quick check, I noted Gov. Mark Dayton of Minnesota and Georgia Gov. Nathan Deal issued proclamations, along with Hawaii's Gov. David Y. Ige. Decoding Dyslexia North Carolina is posting all its city and town Dyslexia Awareness Month Proclamations online, including the one from their Gov. Pat McCrory. 
Will every governor raise awareness and #Say Dyslexia? There is a call to action happening now. All sectors of society are asked by advocates to use the word "dyslexia" separately and distinctly. In the past, dyslexia was included as part of the large learning disability category cited in federal law. The result? Advocates and others claim that proper identification and intervention have not followed; so, a new approach is needed to support learners who have this reading and language difference. We at AIM-VA are curious about this move for change that could involve mandated teacher training, and new pushes for proper diagnosis, intervention and learning materials. 
ADHD, LD, More  October is also a time to recognize learning disabilities and attention deficit hyperactivity disorder, Down Syndrome and other disabilities. But, this is the first year when a #Say Dyslexia campaign calls on the public to name the condition in order to support students. It is an interesting time to be watchful.
We Are AIM-VA   Make a point to find more information this month about dyslexia, other learning disabilities, and visual and physical disabilities that result in print disabilities. Learn about readily available accessible educational materials (AEM) that these students need so they are educated in the ways they learn best. Log onto the AIM-VA home page for students in Virginia. AEM is a national program. In other states, contact a special education teacher or school administrator for eligibility guidelines. Mention the Individuals with Disabilities Education Act; or you can download the list of AEM state contacts.

.
Follow AIM-VA on Facebook 

, Pinterest 

, and Twitter at @AIMVirginia and/or follow me @aimnoncat. Subscribe to AIM-VA's new monthly newsletter. Sign up here.
Related Articles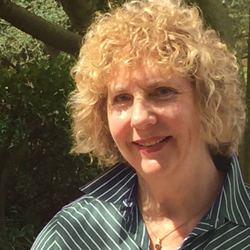 RSS Feed For AIM-VA Blog