Posted on Sep 04, 2015 by June Behrmann | Tags: AIM-Related, Literacy | Comments (0)
On Sept 5, AIM-VA and Decoding Dyslexia Virginia team up at the Library of Congress National Book Festival to raise awareness about dyslexia and accessible book formats that learners with print disabilities need in order to be successful.
Inaccessible Digital?  Not all digital versions of books are accessible, and not all authors realize that publishers are producing electronic versions that actually fail struggling readers. Those books have fixed digital text and must be read-aloud like books in print.
Vs. Accessible  But the authors on our list have books that are converted from print in ways that make them accessible. These versions best help students learn and either immediately or eventually read on their own. Moreover, for eligble students, the books are free thanks to a federally funded program under the Individuals with DIsabilities Education Act (IDEA) and an exception to federal copyright law. There are many real-life stories about how reading takes off after students who struggled with print are given audiobooks, PDFs, large print, braille and more. 
Check out the authors of children's and young adult books on our list. The LOC kids guide is here. This is NBF's 15th anniversary, as well as the the 200th anniversary of the Library's acquisition of Thomas Jefferson's personal library. The festival has as its theme Jefferson's quote, "I Cannot Live Without Books." Thanks to AEM, we give the theme a twist: "I Cannot Live Without Accessible Books."
Related Articles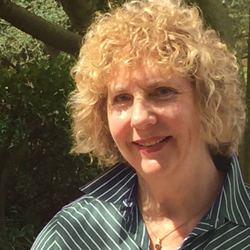 RSS Feed For AIM-VA Blog