Posted on Sep 03, 2015 by June Behrmann | Tags: AIM-Related, Math | Comments (0)
A low-tech math tool invented by special education teacher Jim Franklin, joins the ranks as a super math manipulative that could be a valuable addition to any teacher's instructional toolkit. Moreover, a braille version, could help teachers include more blind students or those with low vision in their general education classes. 
Rockin' Number Line!  What started out as a novel number line to 10,000,000 is now a 24- or 32-inch plastic visual aid and math manipulative with wider applications. Franklin teaches at the Elm Street ES in Rome Georgia. His initial idea for a personal, teacher-made learning material has evolved and now has proven value for teaching concepts including:
Place value

Estimating and rounding of whole numbers and decimals

Simplifying and comparing fractions

Money, and

Capacity

Elapsed time, and

Weight
Learn more:
AIM-VA  Making the curriculum accessible is a challenging job for everyone serving students with a range of learning strengths and needs. For eligible students who have print disabilities, there is resource for free books in alternative formats funded under federal education law and an exception to the copyright law. Books about math topics and every other part of the curriculum are converted from print into accessible educational materials (AEM) that best help students learn. AEM is a national program that is available in every state. For students in Virginia, log onto the AIM-VA home page. In other states, contact a special education teacher or school administrator to learn about eligibility. 
Follow AIM-VA on Facebook 

, Pinterest 

, and Twitter at @AIMVirginia and/or follow me @aimnoncat. Subscribe to AIM-VA's new monthly newsletter. Sign up here.
Related Articles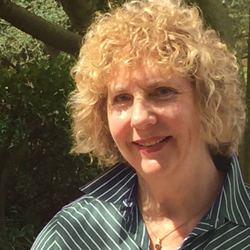 RSS Feed For AIM-VA Blog