Posted on Aug 20, 2015 by June Behrmann | Tags: AIM-Related, Professional development | Comments (0)
EduTools4U is a newly launched Internet site for teachers, administrators and other professionals by George Mason University's College of Education and Human Development. The online learning opportunity is growing. It is a free and low cost option for professional development that seeks to add excellent modules from many sources. 
This unmoderated site offers learning opportunities across the curriculum—from special education to chemistry; and no course is more than $20 at this time. The courses are based on recent work by course authors. 
Update Skills  Information on several subjects is packaged into modules that can update skills and knowledge of educators striving to improve educational outcomes and close achievement gaps. Highly qualified university faculty and experts created each of the courses to be educationally rich, useful, and fun.
Have An Idea? EduTools4U is looking for experts to develop additional modules on a range of topics. Course developers will be paid royalties based on use. Propose module ideas at edutools@gmu.edu. Here are the available modules to date: 
Free Courses 
Low-cost Courses
Click to view the full EduTools4Umodule catalog. Course will be added during the school year. 
AIM-VA:  Students who struggle with learning might have print disabilities. These students require books converted into other formats in order to access their curriculum. These "accessible" educational materials (AEM, formerly AIM) are free for eligible students under the Individuals with Disabilities Education Act and an exception to federal copyright law. For students in Virginia, log onto the AIM-VA home page. In other states, contact a special education teacher or school administrator to learn more. Students who are found eligible can download books to their computers or mobile devices immediately, and some books will be delivered to their schools. 
Remember to follow AIM-VA on Facebook 

, Pinterest 

, and Twitter at @AIMVirginia and/or follow me @aimnoncat. Subscribe to AIM-VA's new monthly newsletter. Sign up here.
Related Articles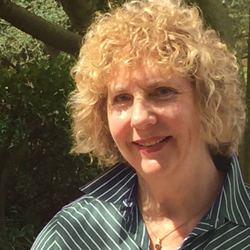 RSS Feed For AIM-VA Blog