Background Color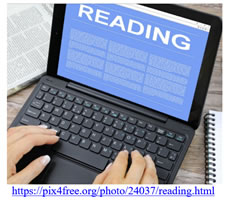 In an earlier blog, increasing font size to help with readability on a screen was discussed. Similarly, this month we will talk about changing the background color to improve the readability of a document.
Why is changing the background color important?


Background color can affect the way some students perceive information; the way they see things visually. It is important to consider the contrast between the text and its background. For example, black text on a white background can be difficult or even impossible for some students to read. This is because the white is simply too bright and overpowers the black words. Thus, the key is to provide enough contrast to make readability achievable.
Who does changing the background color benefit?
Students with visual impairments, have a color vision deficiency, or have dyslexia may greatly benefit from changing the background color, or contrast in a document. Students who need to reduce eye strain or glare on the screen may also benefit from a different background and text color combination. Strongly contrasted colors may help students identify letters more easily. Experimenting in finding the best color and contrast options is the best way to find what works for a specific student.
How do you change the background color to improve the readability of a document for a student?
Changing the background in a document is quick and easy. Below are directions you may find helpful.
Microsoft Word
Go to the Design tab and select Page Color. Let the student make the selection that works best for them. You may have to try several combinations before finding the right one.

Google Docs
To change the background color in Google Docs, Select File, and Page setup from the menu. Click the Page color icon and choose a color. Click OK.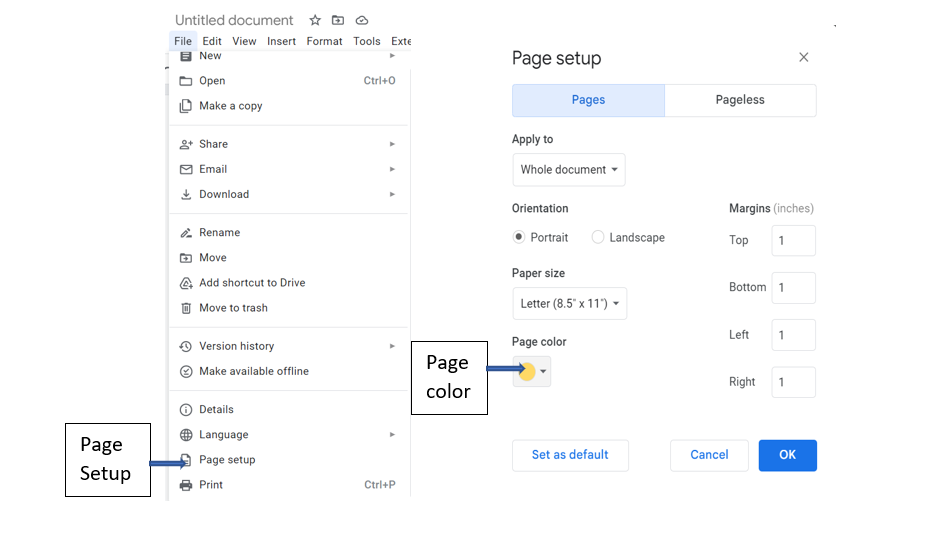 Other Devices
On the iPad, iPhone, and Chromebook, check the Accessibility options to change the screen tints.
What does the research say?
Use color and contrast for accessibility in Microsoft 365
This site has lots of information on accessibility features for Windows 10, Windows 11, and MacOS such as Night Light and Color Filters.
Technical assistance is also available for those who have related to accessibility by contacting the Microsoft Disability Answer Desk.
Reading text from computer screens
It is suggested that the contrast of the characters and brightness may be more important than the actual color.
---
AIM-VA provides educators a way to have books converted to accessible files for students who have an Individualized Education Program (IEP). Search for books through the AIM-VA website. Books not currently found in the AIM-VA library, can be produced if requested by an AIM-VA DRM (Digital Rights Manager) in any Virginia public school division.