Featured Books & Reading Tools

~May~
Elementary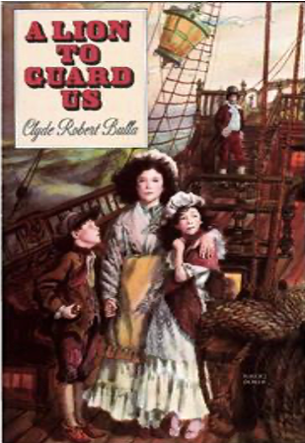 Book: A Lion to Guard Us
Author: Clyde R. Bulla
Format: PDF: Accessible
Amanda Freebold doesn't know what to do. Her father left three years ago for the new colony of Jamestown, in America, thousands of miles away. All Amanda has to remember him by is a little brass lion's head he gave his family to guard them while he is gone. Now her mother has just died, leaving Amanda to take care of her younger brother and sister. As head of the family, Amanda finally decides to take her brother and sister to America to find Father. The ocean crossing is long and hard, and the children don't know whom to trust. But with the lion's head to guard them, Amanda Knows that somehow everything will work out fine.
(ablebooks.com)
Additional Resources for A Lion to Guard Us
Secondary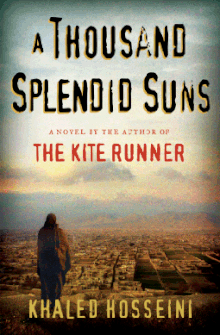 Book: A Thousand Splendid Suns
Author: Khaled Hosseini
Format: PDF: Accessible
Khaled Hosseini returns with a beautiful, riveting, and haunting novel that confirms his place as one of the most important literary writers today. Born a generation apart and with very different ideas about love and family, Mariam and Laila are two women brought jarringly together by war, by loss and by fate. As they endure the ever-escalating dangers around them-in their home as well as in the streets of Kabul-they come to form a bond that makes them both sisters and mother-daughter to each other, and that will ultimately alter the course not just of their own lives but of the next generation. With heart-wrenching power and suspense, Hosseini shows how a woman's love for her family can move her to shocking and heroic acts of self-sacrifice, and that in the end it is love, or even the memory of love, that is often the key to survival. A stunning accomplishment, A Thousand Splendid Suns is a haunting, heartbreaking, compelling story of an unforgiving time, an unlikely friendship, and an indestructible love.
(khaledhosseini.com)
Additional Resources for A Thousand Splendid Suns
Digital Tool of the Month

Tool: Snap&Read
Cost: Free for AIM-VA DRMs and Students
Access: Contact aimva.gmu.edu
Snap&Read provides text-to-speech support for PDF files. It also has voice preferences, voice rate, and synchronized highlighting as text is read. It allows the user to annotate and provides text simplification. This is a great tool for students who struggle with reading and need to hear the text read aloud, students with visual impairments, students who need the text in a simpler format without changing the meaning and provides organization supports for students with executive function issues. Snap&Read covers diverse reading needs.
For more information:
Reading Tools Discussed so far:
September blog – Natural Reader
October blog – Immersive Reader
November blog – Read Aloud
December blog – Kami
January blog – Speechify
February blog – Read & Write
March blog – ReadSpeaker
April blog – Claro Read
May blog – Snap&Read
---
AIM-VA provides educators a way to have books converted to accessible files for students who have an Individualized Education Program (IEP). Search for books through the AIM-VA website. Books not currently found in the AIM-VA library, can be produced if requested by an AIM-VA DRM (Digital Rights Manager) in any Virginia public school division.