Featured Books and Tool of the Month

~November~
Elementary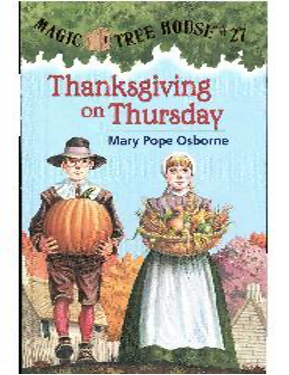 Book: Thanksgiving on Thursday
Author: Mary P. Osbourne
Format: PDF: Accessible, Large Print
Barcode: 50011675
It's a time for giving thanks when the Magic Tree House whisks Jack and Annie back to 1621 on the first Thanksgiving Day. The Pilgrims ask them to help get things ready. But whether it's cooking or clamming, Jack and Annie don't know how to do anything the Pilgrim way. Will they ruin the holiday forever? Or will the feast go on? (Amazon)
Additional Resources for Thanksgiving on Thursday
Secondary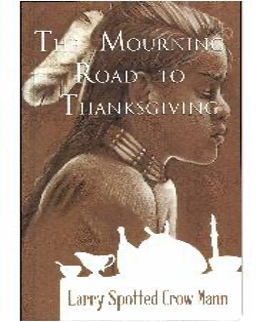 Book: The Mourning Road to Thanksgiving
Author: Larry Spotted Crow Mann
Format: PDF: Accessible
Barcode: 50010358
The Mourning Road to Thanksgiving, challenges the notion of a holiday deeply ingrained in American tradition and folklore both from a historical standpoint as well as cultural. The story is told through the experiences a Native American Nipmuc man who fights to change the future while coming to terms with his own troubled past and the acceptance of his family. For Neempau, the ultimate remedy is to challenge and end one of America's favorite holidays: Thanksgiving. His heart-wrenching, daring, and sometimes humorous journey not only exposes the innermost core of Native American struggles, but also the complexities of the notion of race, tradition, and identity. This brilliant story transcends cultural differences and inspires new thinking while taking readers beyond the boundaries of the past. It's these very complicated issues that contemporary Native families struggle with for a holiday that most take for granted as a time for feasting and football. While this is a novel that highlights the contradiction of the history and tradition of two cultures, in no way does it exclude either from the well-told tale that Larry spins about one family's journey to come to terms with Thanksgiving. The Mourning Road to Thanksgiving is an engaging read-sometimes deadly serious, sometimes poignant, sometimes humorous, always relevant. (Amazon)
Additional Resources related to The Mourning Road to Thanksgiving
Digital Tool of the Month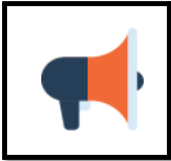 Tool: Read Aloud: A Text to Speech Voice Reader
Cost: Free
Access: https://chrome.google.com/webstore/detail/read-aloud-a-text-to-spee/hdhinadidafjejdhmfkjgnolgimiaplp?hl=en
Read Aloud is a text to speech voice reader available on Google Chrome as an extension. Read Aloud allows you to select from a variety of text-to-speech voices. Read Aloud can read PDF as well as webpages and other Google documents.
Read Aloud is intended for users who have difficulty with print materials and prefer to listen to content while reading, those with dyslexia or other learning disabilities, and children learning to read.
To change the voice, reading speed, pitch, or enable text highlighting, go to the Options page either by right clicking on the Read Aloud icon and choose Options, or by clicking the Gear button on the extension popup.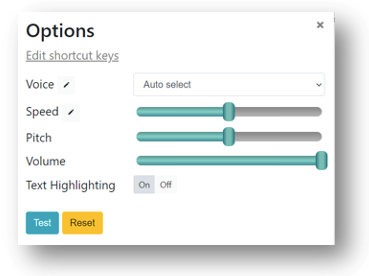 Reading Tools discussed so far
September blog – Natural Reader
October blog – Immersive Reader
November blog – Read Aloud
---
AIM-VA provides educators a way to have books converted to accessible files for students who have an Individualized Education Program (IEP). Search for books through the AIM-VA website. Books not currently found in the AIM-VA library, can be produced if requested by an AIM-VA DRM (Digital Rights Manager) in any Virginia public school division.