Did you know the author of The Call of the Wild, Jack London, was a successful oyster pirate at age 15?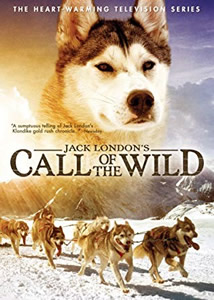 Jack London had a very interesting life. He was born in San Francisco on January 12, 1876. He grew up around the docks of San Francisco. He joined a gang of men who illegally caught oysters at night and sold them in the morning. He loved books and read while he practiced his pirate trade. He moved around a lot and hunted seals, worked in a jute mill, and prospected for gold in Alaska joining the Klondike Gold Rush in 1897. He never found gold, but London sold stories to magazines based on his experiences in Alaska and Canada. In 1893 he won a short story context. This was his encouragement to write more.
Between 1900 and 1916, he became the most widely read author of his time. He wrote more than 200 short stories, 20 novels, 400 nonfiction works, and three plays in less than 20 years. He maintained a disciplined, rigorous writing schedule: 1,000 words (by hand) every morning.
Most of London's stories are about the struggle for survival and are based on his experiences. If you read The Sea Wolf (1901), The Call of the Wild (1903), and White Fang (1906) you will learn about the life and personality of Jack London.
AIM-VA
AIM-VA has The Call of the Wild in accessible formats. Go to the website get-started/search-for-a-book. Other books by Jack London can be produced by AIM-VA if requested by a DRM (Digital Rights Manager).
Classroom resources related to The Call of the Wild